Winter Hours – CLOSED Saturday
Roller Blind & Window Furnishings Specialists Since 1988
Sunbury Screens & Blinds was established in 1988 and now have a well known reputation for Quality Custom Made products and Customer Service. Reliable maintenance of window and door furnishings, for local domestic clientele as well as Commercial Contracts.Situated in the main street of Sunbury, Sunbury Screens & Blinds have an Office, Showroom and Factory complex where manufacturing and repairs take place, other works are completed on the job site.Our screens, blind & curtain specialists will service the areas around Sunbury including : Macedon, Gisborne, Woodend, Lancefield, Diggers Rest + others.*Subject to supplier availability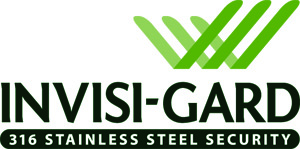 News and Updates
Just confirming my order of the screen door and just also wanted to say how lovely we found Darrell and the lady on the phone, I'm so sorry I forgot your name!! We actually cancelled the other place to come and give us a quote because of how good your customer service is!
I am delighted to say that my Verishades have been fitted.I am rapt with the end result. So glad I researched and perused the product and found a local supplier. Sunbury Blinds and Blinds have been amazing.The product is superb….the fitters Jordie and Brian were so efficient and friendly. Darrell who measured and quoted, was so helpful and his meticulous eye for detail have resulted in a perfect fit.
Wow! It's been such a huge pleasure from start of getting a quote to paying and installation of new security door. Such delightful wonderful service means so much after stress been under. You ALL have restored faith in beautiful helpful people especially in Sunbury.Ps was doubting. A BIG thank you and you all deserve to be nominated for local business awards.